Negro League Baseball expert Layton Revel has been asked where he would build a museum to memorialize his passion for the sport.
"In my opinion," he said, "it's Birmingham, Alabama."
The $2.8 million Negro Southern League Museum is nearing completion on Birmingham's Southside, just beyond the leftfield fence of Regions Field. An official sneak preview is set for at 5 p.m. Saturday, July 4. Alabama NewsCenter was able to get an earlier look.
The museum is stocked with artifacts on loan from the Center for Negro League Baseball Research. Revel founded the Dallas nonprofit 18 years ago.
"I had a very good friend, Bill "Fireball" Beverly, a former Negro League baseball player," Revel said. "I was very disappointed that very little was being done to preserve and record the history of black baseball in America."
The Birmingham museum has 8,700 square feet of exhibit space with roughly 24 exhibits. ExpoDisplays and Design in Trussville handled the layout of the museum.
"There were a couple of walls built and we built everything around those walls," project manager Stewart Knox said. "From the front door in, it's pretty much all Expo."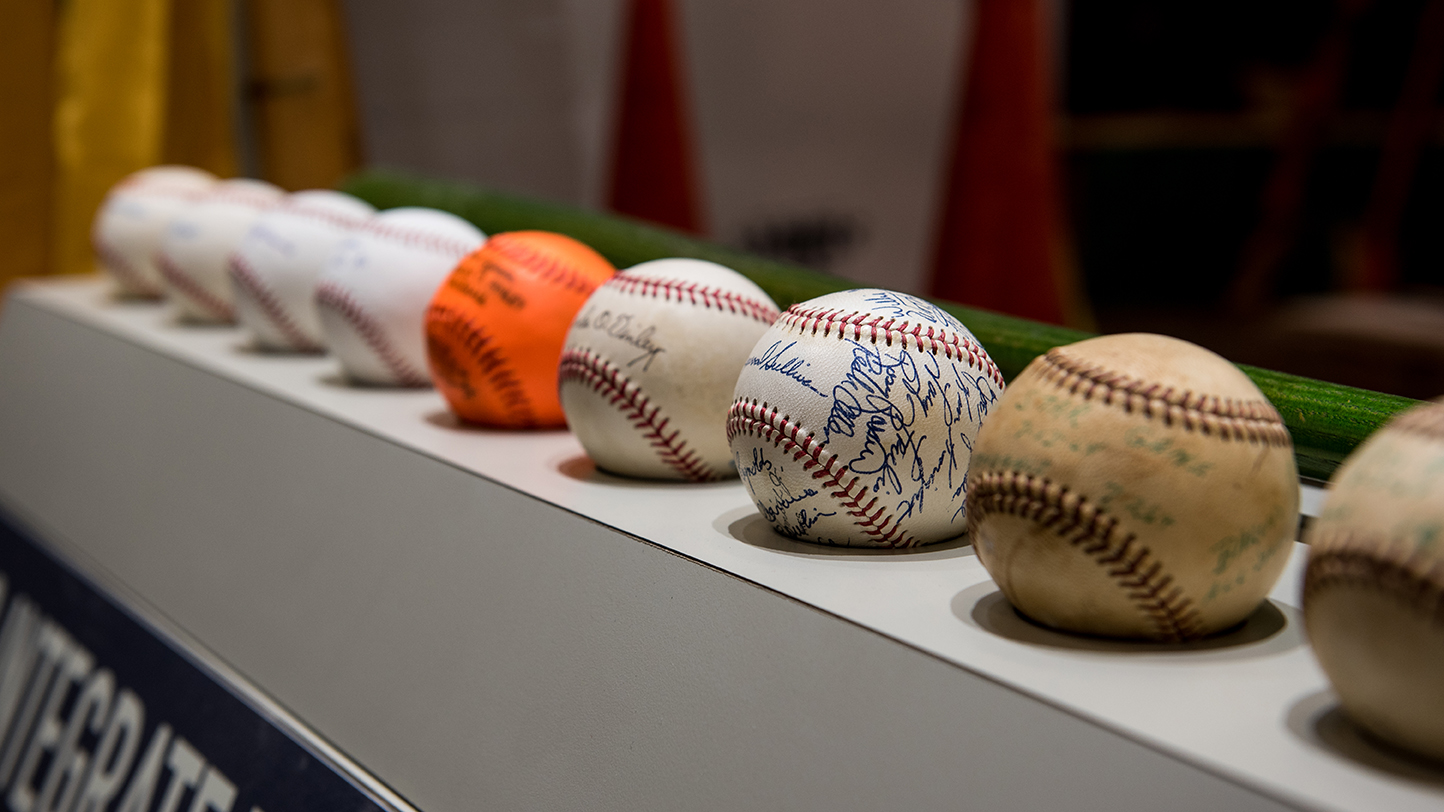 The museum features original uniforms dating back to the 1920s, including the only known uniform from the Eastern Colored League. The facility, which will also have a restaurant on site, will have a number of continually changing exhibits.
Clayton Sherrod, chair of the Alabama Negro League Foundation, counts a holographic display of Satchel Paige pitching as the exhibit with the greatest "wow factor." Close behind, he said, will be the Wall of Baseballs, where former players and their families can find mementoes of their play.
Revel said the Birmingham museum stands apart from the Negro Leagues Baseball Museum in Kansas City, Mo.
"Our storyline tells the history of black baseball in America through the eyes of Birmingham, Alabama," he said. "We're looking at the national pastime from the perspective of one local area. "
The Negro Southern League Museum, which features a fulltime research center, also explores the integration of baseball, players from Birmingham who made it to the Major Leagues and has an exhibit on the Birmingham Industrial League.
"The focus is significantly different," Revel said, "but the history is so rich in black baseball that one museum cannot tell the whole story."
Revel praised Birmingham Mayor William Bell for working to bring the museum to Birmingham and incorporating it into the two-block development with Regions Field. The juxtaposition of modern Birmingham baseball and historic Birmingham baseball is significant, he said.
Birmingham has a strong place in black baseball history.
The Birmingham Black Barons were the longest running team in Negro League Baseball history. They were charter members of the Negro Southern League in 1920 and still had a team in the league in 1962 when it folded.
Also, Birmingham is home to Rickwood Field, the oldest baseball stadium in the United States.
"We have the Birmingham Industrial League," Revel said. "More players came out of the Birmingham Industrial League and went into Negro League Baseball or, when their careers were finished in Negro League Baseball, went back into playing Industrial League ball. And we have the largest number of former Negro League ballplayers still living here in the Birmingham area."